Renew Now for 2019 and save $10.00




EAM 2019 Dues

are now being accepted.
Dues are $50.00 per year.
If you renew before December 31 you will get a 10.00 discount.


CLICK HERE TO RENEW NOW
---
If you are not getting any club emails please contact the treasurer at:
e-mail
---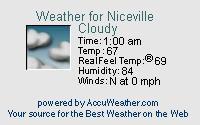 Eglin Aero Modellers

PO Box: 1026
Niceville, FL 32588-1026
For questions regarding this site, please email HERE
For EAM Club related inquiries, click HERE
---
The November 2018 Meeting of the EAM is scheduled for 15 November 2018 at 7:00 PM.
The Meeting Minutes for last meeting are available on The Current Issue of The BEAM available HERE.
The 2018 EAM Events Calendar is available HERE.
---
Renew Your EAM Membership NOW!
Payment can now be made via PayPal. Follow this link for PayPal and other options: Link!
EAM 2018 Dues are now being accepted from those who have 2018 AMA Cards. Dues are $40.00 per year.
After the 1st of January, renewals will be $50.00 ($10.00 penalty for late renewals).
If you have not paid your 2018 EAM Dues, please Contact an EAM Officer. A printable of copy of the EAM Membership Application form is available HERE.
Only paid-up EAM Members will be given the new gate combination effective 01/01/2018.
In accordance with our MOU with Eglin AFB, individuals without AMA membership and associated insurance do not have flying privileges at the EAM Field.
---
The Revised (as of 3.15.2018) Eglin Aeromodellers Field Rules are available at this link. All members are expected to comply with these rules.
---
Photo illustrated instructions for turning power on and off are available at this link. EAM members who use this service are to turn the power off at the conclusion of each flying session. This instruction is to ensure power is turned off properly.
---
Current and Past Issues of the BEAM are available in PDF format. Please click on this Link for a listing of available issues.
---
EAM Club/AMA Intro Pilot Instructors
The Club has AMA Intro Pilot Instructors to assist new RC pilots. For a list of EAM Intro Pilot Instructors, Click HERE.
---
EAM Photos on Facebook: Click Here
---
EAM Videos on You-Tube: Click Here
---